RTA offers CFO Services to SMEs and Large Companies on a real time basis. RTA CFO Team consist of qualified and successful finance professionals with relevant and significant experience in Corporate Finance, Strategic Planning, International Taxation, Budgeting & Costing, IPO, M&A, Due Diligence, Corporate Restructuring and other related Fields. We are strategic partners to Business owners, Investors, CEOs and CFOs on all key financial matters and advise, guide and help them to run the Companies in the most efficient and cost effective manner.
RTA CFO Services are supported by the cost effective and value added online Bookkeeping & Accountancy and Tax Return filing Services with customised offerings to Self Employed, Small and Medium Enterprises, Professional Accountants and Auditors.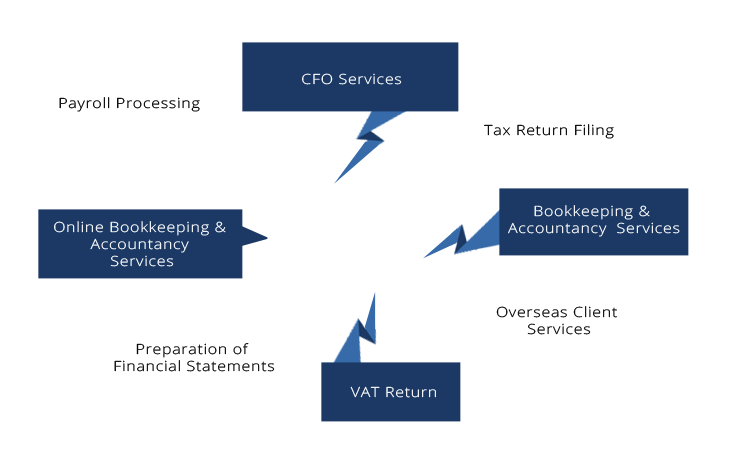 Our trained Bookkeepers/Accountants make sure that timely and reliable qualitative financial information are readily available to you for decision making, ensure timely filing of tax returns, accounts with HMRC, Company House. And most importantly, We relieve you from the day to day time consuming and complicated bookkeeping and related activities. So you can focus more on business, to add more value and in turn earn more profits
Services
RTA CFO is the source for strategic advice, and daily support to meet the financial and technical accounting requirements for entrepreneurs, start-ups and SMEs. Clients are assured of the uninterrupted CFO services at the most affordable rate with absolute quality. They can draw resources from our panel of skilful CFOs.as and when required. The Clients can design a flexible engagement model with us for the smooth running of the business. The services can be virtual, Interim or Fulltime purely depending on the client's requirement.
We take you beyond numbers and provide you with relevant, reliable and timely information and analysis to take crucial business decisions. And all these services are offered at a much lower prices than the prevailing rates, thanks to the innovative technology driven transaction processing managed by our trained resources.
CFO Services
Bookkeeping & Accountancy Services
Preparation of Financial Statements
Payroll Processing
Company formation, Registered office and Secretarial Services
Tax Return Filing
VAT Return
Overseas Client Services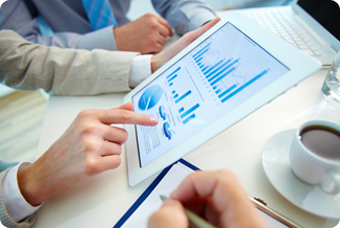 Talented pool of high calibre CFOs with global experience
Flexible CFO Engagement Models to facilitate the services at affordable cost.
Timely availability of analysed Financial information for decision making
Focus your energy and resources exclusively for business while we manage the back office.
Dedicated Personal Accountant and free tax advisory services for SMEs
Significant savings of overheads in employing costly resources
Savings on Investment in expensive IT infrastructure.
Easy to scale up business/operations with RTA support
Data is fully secured and access is limited to your accountant and business owners.
Excellent Business Continuity Planning at no extra cost.
CFO Services
RTA CFO reviews the scope of assignment in consultation with the client and frame an engagement model suitable to the client. Once scope of work is finalised, the CFO either virtual, part-time or full time will be on board and work in collaboration with the Management to achieve the desired objectives in the most efficient and cost effective manner. We depute exceptionally talented and qualified CFOs and Financial Controllers chosen from our panel of professionals.
RTA BPO
BPO Division compliments the CFO Services and also work independently for SMEs and Self Employed Professionals. Just leave the routine, repetitive and complicated work to us. Bundle all bills, invoices, vouchers, bank statements and other documents and send to our central office by post or simply scan all these documents or soft copies of the statements to to the designated mailbox. Trained and skilful bookkeepers and Accountants at our central processing centre will process the transactions, prepare the accounts and provide you with the financial statements, file the tax returns. Your can get the reports instantly or on a daily, weekly, monthly, quarterly, half yearly or yearly basis.